Link Building Popularity
Link Building Popularity
Boost your website rankings on the search engines through quality link building popularity. High quality links will leave your website with more clicks and visits. This part of search engine optimization focuses on stretching out your website and making it visible through links. These links add more credibility on your website making it subject for more views and hits. This being said, link building popularity, also known as off-page optimization, plays an important role in placing your website on the first few pages of the search engines.
Maximize your website visibility through high quality links.
Link Building Popularity at US Top Rankings
We take pride in our team of SEO specialists in executing strict compliance to ethical search engine optimization techniques. This is done through constant updates from the latest up to the specific and in depth technicalities in SEO. Below are two link building packages that we offer: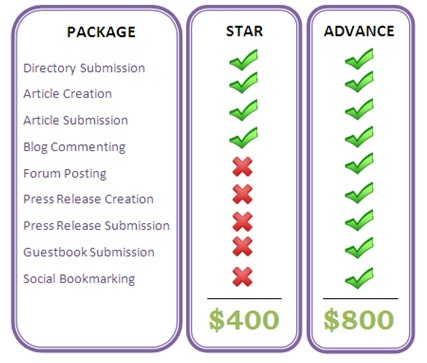 For inquiries, feel free to give us a call at 1-888-246-6559 or leave us a message at customerservice@ustoprankings.com
Make Your Presence Known
Get traffic on your website through ethical optimization techniques. With keyword-enriched content and high quality links, you can expect to rank in the first two result pages of search engines. Benefit from a noticeable increase on the calls and emails you receive through our SEO package.
The look and feel of your website catches the attention of every visitor. Choose from our Web Design packages and get an updated website for your clients.
Grab the interest of your target consumers and businesses through our Fax Marketing service. Reach out and benefit from a significant revenue increase.
Establish your presence and keep your clients updated. Let us handle your Email Marketing campaigns and make a remarkable revenue boost.